Common Name:        American shad
Species Name:          Alosa sapidissima
Type of Diadromy:  Anadromy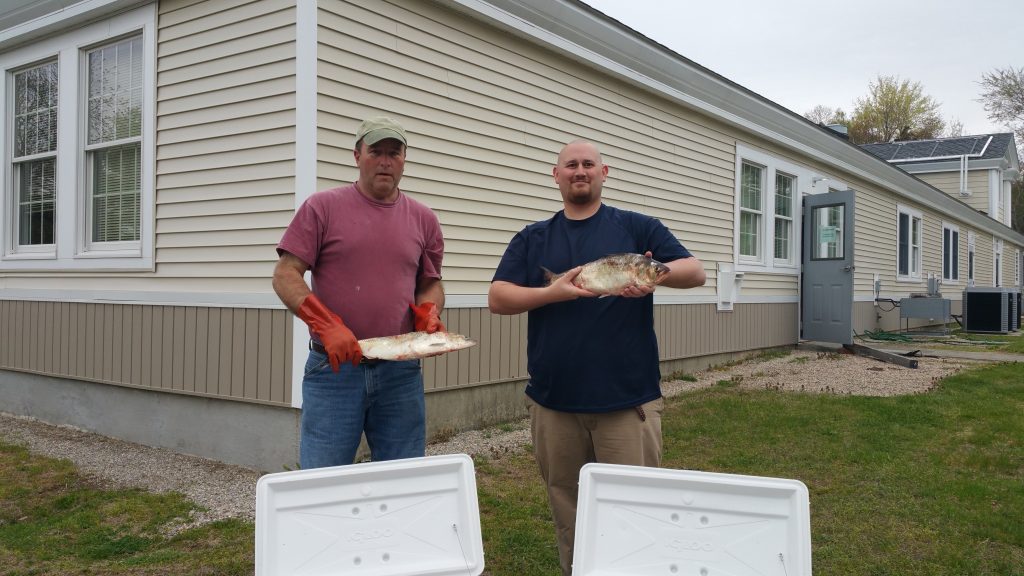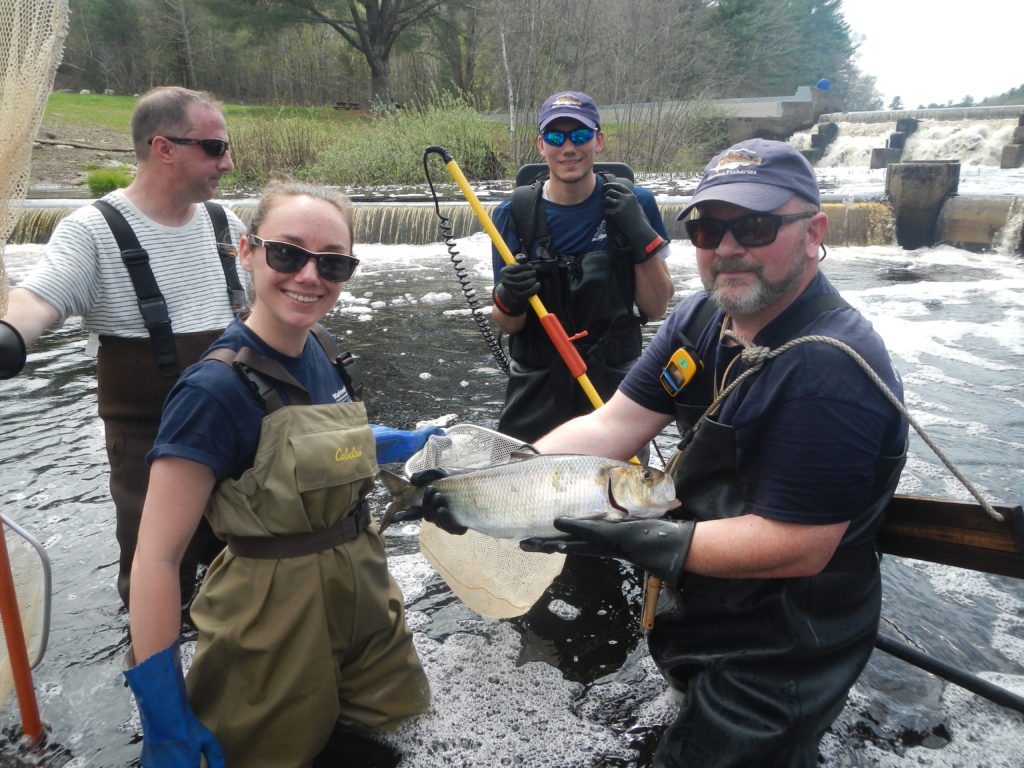 Range
American shad are native to the east coast of North America. They used to be found in most major rivers from the St. Johns River in Florida up to the Miramichi River in Canada. In the 1800's Spencer F. Baird introduced them to the west coast of North America, where there is now a thriving population.
Life History
American shad spawn in the spring as temperatures begin to rise in the rivers. They swim upriver in groups and spawn in the evenings. This section to be updated soon.
Management
The Atlantic States Marine Fisheries Commission will be performing a benchmark stock assessment on American shad in 2018. Visit their site to learn more about the process.
Interesting Quote:
It has been well said: "In some respects the shad is the most remarkable of domesticated animals, for it is the only one which man has as yet learned to rear and to send out into the ocean in great flocks and herds to pasture upon its abundance and to come back again fat and nutritious to the place from which it was sent out." From this point of view, the maintenance of the shad fishery by man by the use of artificial means is one of the noble triumphs of human intelligence over nature. (George 1899)
News & Stories
References
George, A. F. 1899. The Fish and Fisheries of Maryland. Transactions of the American Fisheries Society 28(1):49–54. Wiley-Blackwell.
[Source]